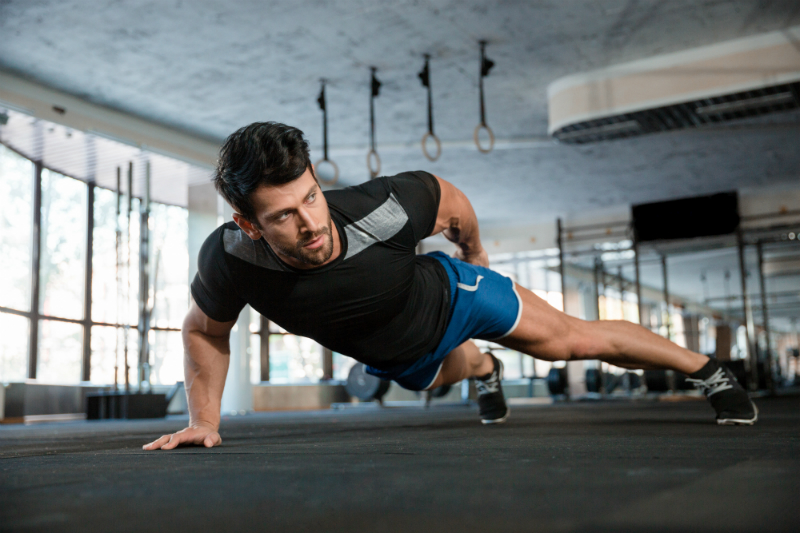 Getting In Shape at 40: New Decade, New You
While a vast majority of people assume that getting in shape at 40 is nigh impossible, there is in fact no reason to think that it's too late to transform your health. Though your metabolism may have slowed, and the only exercise you've had in ten years is chasing your kids around the yard, don't worry: there is still hope.
At The MAX Challenge, our comprehensive program of fitness, nutrition, and motivation is designed to transform your mind, body, and spirit. While our intense workouts will teach you the meaning of perseverance, it is your own determination that will ultimately fuel your success. As you begin, consider the following tips and tricks to kick-start your path to health:
Start Small
Though a healthy dose of vigorous exercise is integral to your weight loss regimen, it is just as important to incorporate light to moderate exercise frequently throughout your day. Take the stairs, park farther in the lot, and walk to the bus stop instead of picking your kids up from school. Not only will you acclimate your body to physical activity, but you'll improve your resting heart rate and boost your metabolic efficacy.
Embrace Resistance
In addition to a variety of light to intense aerobic workouts, incorporate resistance training into your regimen for the best of both worlds. Defined as any workout that induces muscular contraction to build endurance and strength, this anaerobic exercise will ensure that your journey to health is both well-rounded and heart-healthy. Make sure to add stretching to your routine, and always seek professional guidance when using new equipment.
Get Friendly
Especially for those who've struggled to maintain a workout regimen in the past, an open invitation to others may be just what you need to hold yourself accountable. Ask friends and family if they'd like to come along to a local spin class, or start a friendly step-counting competition between neighbors and coworkers. Not only will you boost your own attendance and commitment, but you'll strengthen your overall support network of people who know what it's like to be in your shoes.
No matter where you are on your path to health, getting in shape at 40 can be one of the most exciting endeavors you've ever undertaken. To learn more about how The MAX can help you on this journey, stop in at your convenience to our Howell, New Jersey location or check us out online at "Company Name"