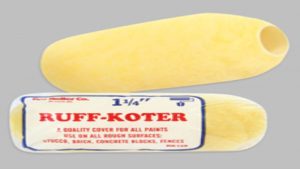 Sometimes, depending on how long you have been living in a place, a fresh coat of paint is required. Things can start to look boring or outdated and doing something such as a full renovation can cost a lot in terms of time and money.
But paint can be so much more than you thought it could be. With a paint pad applicator, you can create interesting patterns and looks that you never thought possible before. The same goes for wooden surfaces with a stain pad applicator.
Staining Easily
The key to staining something is using a...
When you are tackling a painting project in the residential or commercial sector, you to have the right tools on hand to get the...
Have you been using standard paint brushes to complete small projects? Have you been growing frustrated at the debris it leaves when painting walls...