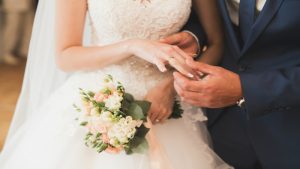 It is safe to say that most of us have a vision in mind when we think about our wedding day. But situation and circumstance can make things different. There are plenty of people who have had more modest accommodations for their big day.
While there is nothing wrong with that, many people who have been married can want to go back and do things differently, which is why a wedding vow renewal in Maui, Hawaii can be a great way to "do things right."
Getting the Wedding You Dreamed of
If you couldn't have the wedding...
Wedding dress shopping should be a fun and exciting experience for every bride but can sometimes take a toll on you if you are...
Getting married is one of those moments in life that should stick with us forever. Depending on how the day goes, it can stick...
Getting Married in Ohio: Tips to Help You Find the Perfect GownIt's time to find the perfect wedding dress. The only thing you have...